How to Kickstart Your Understanding of Client Psychographics from Internet Research
Updated: Dec 4, 2020
To really be successful in business, you need to know your target audience. The thing is, people, say this (ahem, marketers), but most don't talk at length about what this even means.
Often, I ask business owners whom their target audience consists of, and they tell me it is everyone.
They give me this answer because they would ideally like the whole world to like and buy their products or services to become filthy rich, of course.
Niche Audience Development
But the road to riches starts with narrowing your focus. Everyone should not be marketed to, and it's rather expensive to do so. Here are some examples to prove my point.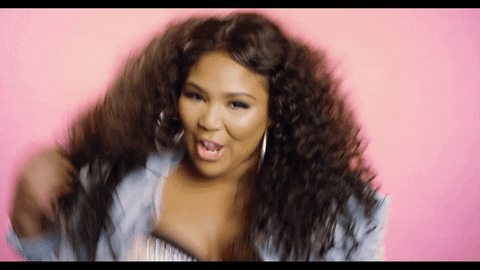 Let's think about the type of person to buy a $50 nail polish.
I love nail polish, but I am not in the position to pay $50 for nail polish at this point in my life.
Well, not without thinking, I have completely lost my mind.
I could just hear the sound of my father's voice in the back of my head now. "Who are you trying to impress? Don't live life trying to impress other people."
But, there are people in this world who have the means and desire to impress others with the money to make it happen.
Example 1: The Luxury Consumer
I would consider a $50 nail polish a luxury item for a luxury consumer. Are luxury consumers college students? Maybe. But, more than likely not.
Those who can spend this type of money on a nail polish without batting an eye would be considered outliers.
The majority of college students are in school penny-pinching. They are trying to save up enough money to pay off their college tuition in the next 30 years.
So, going back to the luxury consumer. To target this group with $50 nail polishes, we would need to profile them. You start this process with a Google search.
From my search on affluent individuals, being able to say, "Momma I made it!" begins with an annual income of $100,000.
This statistic is courteous of Bob Shullman of The Shullman Research Center.
With more research, most people who hit the $100,000 are 40 years old. I always say +/-5, so between the ages of 35 and 45 years old.
Now, we have some critical demographical information on how old the people you're targeting need to be.
Use Relevant Design Images
As for your marketing, the visuals must also reflect an individual of this age range. You want your target market to relate to your marketing on a visual level.
Since the product we are talking about in this post are $50 nail polishes, we would target 35-45-year-old women making $100K per year.
Get Inside Your Consumer's Head
On to psychographics! You've got to think, what are some of the thoughts, feelings, or values of this type of consumer?
Another Google search for luxury consumers gives us the following about their psychology. They are said to:
Place a higher value on luxury

Believe higher-priced products are of a better quality

Like the experience of a luxury brand compared to others

Buy products to reflect a lifestyle meant to impress others

Considers themselves to be sophisticated

Enjoys being the center of attention

Seeks exclusivity or to express a higher social status
Since we all make decisions based on our feelings and values, you want to inform your marketing with it.
For this example, use visuals that reflect a sophisticated looking woman with an impressive lifestyle. The website and all marketing materials should follow suit.
Want to know more about how to create your own persona, check out Insider's Scoop On How To Create An Ideal Client Avatar (Persona).
Example 2: Bride On A Budget Decision Journey
Here's another example -- brides on a budget. These are brides-to-be that are looking for a bargain. They can also be called "comparison shoppers."
It is unlikely that they are making $100,000 per year.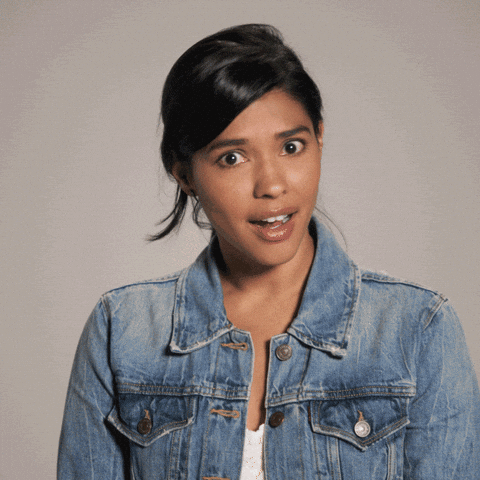 Instead, these women are likely on a tight budget and willing to shop around for the best deal. They are looking to make their money stretch.
Let's say that these are individuals making $60,000 and under.
Then let's take into consideration that the average age women get married in the United States is 28.
According to Bankrate, the median income for those 25-34 would be $60,000. So, now we can say that the average bride-to-be would also be a bride on a budget.
Also, let's say you're an event planner for brides on a budget. You would need to reflect younger women in your marketing and speak to their desire to pay less.
Example 3: Apple Targets Millennials and Xennials
The next example would be Apple. Many people buy Apple products. But Apple most certainly does not target everyone with their marketing.
I've seen Apple targeting Millennials and Xennials (older Millennials) most recently.
More specifically, out-of-box thinkers, creators, and those who want to capture moments as they take place.
Example 4: Tropicana Targets Parents (and Kids)
Lastly, let's talk about Tropicana. When was the last time you saw a Tropicana commercial in the evening? I know I don't recall. Why?
Because Tropicana sells orange juice. It's a beverage people either have with breakfast or to make a Tequila Sunrise cocktail.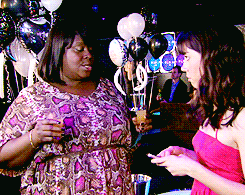 Seeing how Tropicana has positioned itself as a family brand, I doubt we will ever see Tropicana cocktail commercials.
But why the morning time? Well, who's up in the morning when Tropicana commercials are on.
I would say parents who are getting their children ready for school.
Tropicana wants a parent to buy orange juice for their home. But, children are the masterful influencers of that very decision. They need to see the commercial, too.
So, as you can see, knowing your target audience and creating personas for them is essential.
And, tailoring your marketing accordingly can really help create more impact and drive the business results you look to achieve. For ways to learn more about your target audience and tailor yours, check out Insider's Scoop On How To Create An Ideal Client Avatar (Persona).
Question...
Are there any companies you feel know you way too well? Which personality traits, attitudes, or behaviors of yours do you feel like they are targeting?
#marketresearch #customerprofiles #consumerjourney #customerloyalty